The suit makes the man or woman.  So why buy off the rack?  Armen will construct a suit that's perfectly tailored to your body.  Armen is not just an everyday tailor who will measure you properly.  He also makes the fine-tuning adjustments that you just can't find at a retailer.  And he offers the finest suits, with the finest fabrics, for both men and women.
Even if you have a terrific suit, your shirt can make or break your outfit.  You wouldn't buy a luxury car and put an economy engine in it.  So why would you settle for less than the absolute best when it comes to your shirts?  Most off-the-rack shirts are made to fit a wide range of people, often leading to an ill-fitted look.  Armen offers a wide range of fabrics and expert tailoring to ensure that your shirt isn't just anybodys shirt – it's undeniably your shirt.  Armen will customize your collar spread, cuffs, and every detail, right down to the stitching.
Tired of looking for that perfect winter coat or fall jacket?  Let Armen build one just for you.  You won't just be bundled up for the elements, you'll be bundled up in outerwear that fits you impeccably.  Your outerwear is often the first impression you leave with people.  Don't let it be a negative one.  Trust Armen to "outerfit" you right!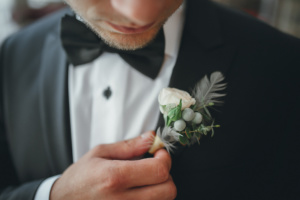 On those special black-tie occasions, there is pressure to look your absolute best.  So give your formalwear look the attention it deserves.  Visit Armen today.  Ever rented a tuxedo that fits you like a garbage bag?  Why rent for the rest of your life when you can purchase a custom-tailored tuxedo from Armen?  His classic styles and custom alterations will last you for decades.  And don't forget the other aspects of formalwear – shirts, top coats, and so on.  Armen will put it all together to give you the ultimate "after-six" look.